This domain is PERFECT for a Branded App!
It's also great for membership sites, coaching sites, business mastermind sites, fitness sites, training sites, and more.
Here is some data on this domain…
www.RealAccountable.com => GoDaddy Appraisal = View Appraisal=>
This HOT Domain Name has a Total Value of …
$100K+ a year Potential if used correctly!
(just think of all those self-help gurus killing it with their Mastermind Groups on Facebook!)
It can be used as a redirect to any related Clickbank, ShareASale or private company affiliate offer.
You can also sell this on Flippa, GoDaddy or Uniregistry.

Whether you develop this domain for your own business ventures, or resell it for a huge profit is entirely up to you.
So, here's the deal …
Buy it now for yourself or buy it later when I've attached a website and built a business on it. I originally purchased it to set up a membership site that offered 1:1 and group coaching by multiple coaches. It has been used for a membership site for start-ups looking for advice from experienced business owners (1:1 coaching), then was redirected to a podcast and membership site => Make It Snappy.
Buy it now at a reasonable price or later for 10x the price I'm asking now.
So, if you don't want to miss out on this HOT Domain Name …
Then here is what you do before I either raise the price or take this offline.
Grab this domain name NOW before you miss out!
(Be like a Cheetah and get it fast!)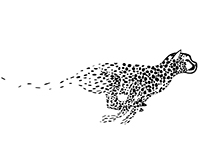 To Your Success!
 Charlene Burke
Search by Burke
This is the bottom slider area. You can edit this text and also insert any element here. This is a good place if you want to put an opt-in form or a scarcity countdown.