Every business needs information to succeed.
Every business, online or offline, needs a marketing plan is essential to that business' success. Research is a vital component to the marketing plan, and Charlene Burke does this for solo business owners, small and medium-sized companies.
Every business, online or offline, needs to know:
what their customer base is thinking.

before making a decision that the direction they are headed is the right one.

what their competition is doing.

that the resources they offer are what the target market wants.
Reasons for Research
Want to know if there is a viable market for the new product you developed?

Have an idea, but need to know if it's already been done so you don't waste money?

Thinking of expanding into a new market?

Who will be your competition? What are their strengths and weaknesses?

Need an industry overview that shows key indicators, trends, major players, regulatory environment, statistics, and forecasts?

Are you doing a presentation or speech that requires more information, like statistics or current trends?

Do you want an eBook or report to offer as a download to your site visitors, group members, team members?

Need a series of articles for your blog, website, or publication?
Services include:
Competitor Profiles

Industry Overview

Market Intelligence

Market Research

Competitive Intelligence
Using expert internet research techniques I go beyond the Google search and delve into the deep web – those sites that don't show up in Google. I have subscriptions to premium databases like Hoover's, Highbeam Business, and can get access to others such as LexisNexis and others as needed.
Using manual research techniques, I include telephone surveys and interviews, focus groups, libraries and courthouses in my quest for the information that best serves your needs.
Examples of business research: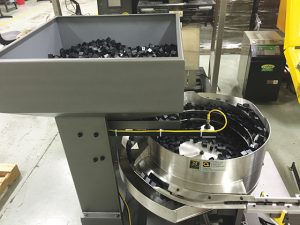 Manufacturer of conveyor belts wants to add a new product to their offering – a sorting machine specific to the automotive industry and a particular material. Very little was known about the industry in terms of
small parts sorting as part of the automated conveyance systems on the manufacturing floor

who else was in the space for retro-fitted sorting equipment

which 3rd party supplier to the automotive industry was the best fit for this product
The final report included answers to the above as well as profiles of 10 key businesses in the Midwest identified as a good starting point for the sales team. These key businesses were leaders in the industry and had a strong physical presence in the region.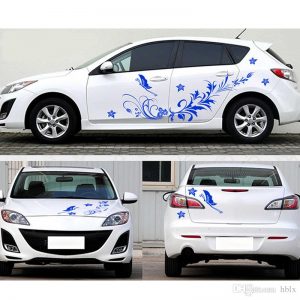 eBay seller of decals wants to understand how a competitor was able to grow in sales to the point of surpassing his sales. He had a strong, trusted presence on eBay for many years and the competitor surpassed him in sales and reputation in just over a year.
Analysis of advertising on eBay and off, search engine optimization efforts, customer and market research, and more revealed that the competitor had a higher ad spend with more reach than the eBay seller, and that each product in the competitor's store was better optimized for search outside of eBay. The seller was able to use this information to revise his entire marketing efforts (ad spend, product descriptions, pricing, etc.) and regain his Top Seller status.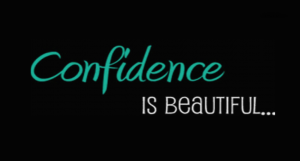 Life Coach focused on working with women to help them gain confidence and become business owners needed an eBook that could also be used as a weekly training tool.
Final eBook was organized into chapters that began with an introduction to building self-confidence with each chapter building on the last. She was able to create a weekly series of telesummits and challenges based on each chapter as well as use the eBook as a gift to each participant who completed the series with the group.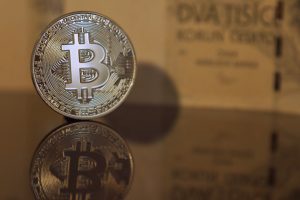 Marketer wanting to grow an email list. Needs a unique lead magnet that will show that they can be viewed as at trusted resource in the cryptocurrency industry, without being an expert on cryptocurrenty.
Final eBook was focused on guiding the consumer on how to protect themselves while purchasing with crytopcurrency. References, links, options available, guidance on what to look for, and more was organized in an eBook written for the beginner. The client placed a single link at the end of the eBook and has reported that they experienced an 80% conversion rate … attributing the success to the uniqueness and accuracy of the information in the eBook.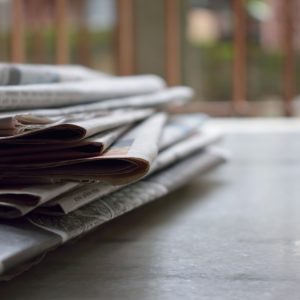 Journalist or News Writer/Reporter looking for details to flesh out an industry story. In one instance, it was a manufacturing leader in the Stainless Steel industry and the reporter was looking for current details about production and possible release of a new product. A new raw material had been in testing and had been previously reported as "equal to stainless steel but better because it was also bullet proof". 
Final report was based on telephone interviews and email conversations with C-suite and leadership within the company. The reporter was able to release a "scooped" story while showcasing the manufacturer as forward thinking, innovative, and a leader in the industry. 
What Do You Need?
Whether you need business research, competitive intelligence, market information, business profiles, or content to showcase your expertise, contact me for your business research needs:

Want to begin doing some research yourself? Get your copy of Charlene's book CI101: Competitive Intelligence the Internet Way: